Opioid Overdose Prevention Program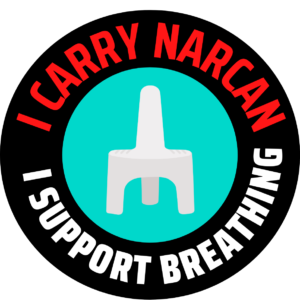 BRiDES is certified as an Opioid Overdose Prevention Program that is recognized by the Office of Addiction Services and Support Services (OASAS). The certification allows for BRiDGES (and the Central Region Addiction Resource Center) to "provide training to individuals in the community on how to recognize an overdose and how to respond to it appropriately. The appropriate responses to an opioid overdose include calling 911 and administering naloxone (Narcan), an opioid antagonist which reverses the potentially life-threatening consequences of an overdose."
Additionally, the Central Region Addiction Resource Center offers education, resources, and supplies as a part of the Opioid Overdose Prevention Program.
Harm Reduction
Harm reduction is a set of practical strategies and ideas aimed at reducing negative consequences associated with drug use. Harm Reduction is also a movement for social justice built on a belief in, and respect for, the rights of people who use drugs.

Harm reduction incorporates a spectrum of strategies that includes safer use, managed use, abstinence, meeting people who use drugs "where they're at," and addressing conditions of use along with the use itself. Because harm reduction demands that interventions and policies designed to serve people who use drugs reflect specific individual and community needs, there is no universal definition of or formula for implementing harm reduction.
We utilize harm reduction strategies everyday without even realizing it!